Drunk and drunk – you can only experience these 9 ingenious quests if your playable character is completely intoxicated.
Drugs are harmful to health, can be addictive and destroy so many lives. So it's nice that we have drug trips in video games without any consequences can live through.
Some missions stand out in particular. In this series of pictures we have compiled the nine craziest virtual drug trips that the video game world has to offer. Caution, risk of spoilers!
Drugs are practically omnipresent in Grand Theft Auto 5. So, of course, when the good Barry invites you to a joint in GTA 5, Trevor, Michael and Franklin don't say no. It's just stupid that the weed hits two of the three gangster buddies properly.
While Michael an imaginary alien invasion fends off and Trevor with imaginary clowns fights, Franklin is promoted to drug courier. A small series of side quests with various drug hiding spots beckons here, but hand on heart – who cares?
At this point, Michael's mission might as well have been "Yoga calms" in which the elderly professional gangster flies around in a frenzy over Los Santos – of course only wearing underpants. Besides a few uncoordinated movements, there is relatively little to experience here … right?
In We Happy Few, residents of the city of Wellington Wells are regularly drunk on the hallucinogenic drug Joy. Whether and how much you want to consume as a player is up to you.
Namely, taking the drug changes your perception of the environment and the residents of the city, which has a major impact on the game.
In Red Dead Online you have many different ways to live your outlaw life. Of course, a nice whiskey is part of it here and there. But that is harmless stuff compared to the drug cocktail that the wanted criminal gives you Philip Carlier administered in its swamp hiding place.
In the bounty hunter mission you are given the task of locating the wanted man and delivering it to the sheriff – dead or alive. But that sounds easier than it is. As soon as you arrive in the swamp, the criminal seems to surrender. Shortly afterwards it disappears in a cloud of smoke that clouds your senses.
In one confusing trip with giant rabbits and monster owls you have to be careful that the villain doesn't stab you in the back. Then you can expect a night hunt through the swamps, which you will not soon forget.
One of the most iconic missions from one of the most iconic shooters in gaming history. At a certain point in Far Cry 3, you get a flamethrower pressed into your hand to go to the fat dubstep beats of Skrillex – Make It Bun To the torch a marijuana plantation.
He doesn't seem to care that the protagonist Jason "dazzles" himself a bit.
In Afterparty, the two friends Milo and Lola end up in hell for inexplicable reasons. To get their freedom they have to drink the devil under the table in a drinking duel. That alone sounds like a pretty weird game idea.
But the cocktails can do even more. Each mix that you put behind the armband unlocks your own conversation options. Regardless of whether you want to abuse or flirt – the bartender demon you trust has the right drink for you.
One likes to overlook the fact that the different options are not really decisive for the game. They are always funny.
Max Payne is a very drawn character. After the murder of his wife and daughter, he succumbs to alcohol and painkillers. The third-person shooter gets a particularly dark note due to the resulting levels.
You are namely in the subconscious of the protagonist On the way. In some confused dream sequences you are confronted with Max's fears and problems, which send a chill down your spine.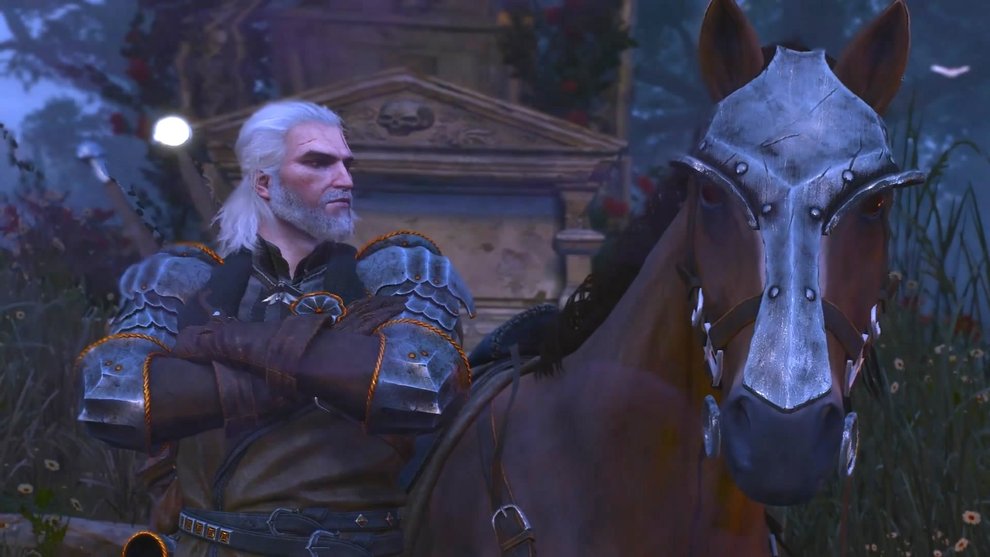 Die-hard Witcher fans probably already know this mission. During the sorcerer's job "horse phantoms", Geralt asks a hermit to mix him an ordinary gray hat potion. When the witcher ingests the brew, he suddenly can talk to his faithful horse Roach.
And your loyal companion has a lot to tell. Just stupid that you will not be advised of this secret mission anywhere in the game. If you don't want to miss the mission, you will find detailed instructions on the location and implementation in our guide.
It's no secret that the ancient Vikings drunk themselves on many different intoxicants in order to be close to their gods. You can do the same in Assassin's Creed: Valhalla – with toadstools.
In addition to crazy trips await you 15 partly tricky puzzles, which has to be solved. Please leave it at the virtual toadstool consumption – the mushrooms are extremely poisonous!
If you've not half drunk yourself into a coma with Grog in Sea of ​​Thieves, you're playing the pirate adventure wrong. No matter whether you want to play instruments, fight sea battles or just come below deck – Everything becomes a challenge when drunk.
Especially when you dig up the box of a thousand grogs on an island, your uncoordinated stumbling around causes laughter in the entire team. At least until the grog wants to get out …