Modern Warfare 2 campaign Remastered is coming tomorrow
The rumors and leaks about a remaster of Call of Duty: Modern Warfare 2 have been circulating for a long time, and after Dataminer found the supposed evidence in the latest Modern Warfare, it is now confirmed: The remaster will appear tomorrow.
In the files of Call of Duty: Modern Warfare, Dataminer wanted to have found a cover art for the remaster of CoD: Modern Warfare 2. In Reddit, the searchers presented their finds from the last update for Modern Warfare. One of these was this cover art:
It is the well-known Modern Warfare 2 cover, which is simply the text "Campaign Remastered" was added. After the heated discussions and speculations sparked, there is now the confirmation: Call of Duty: Modern Warfare 2 – campaign will be remastered appear tomorrow.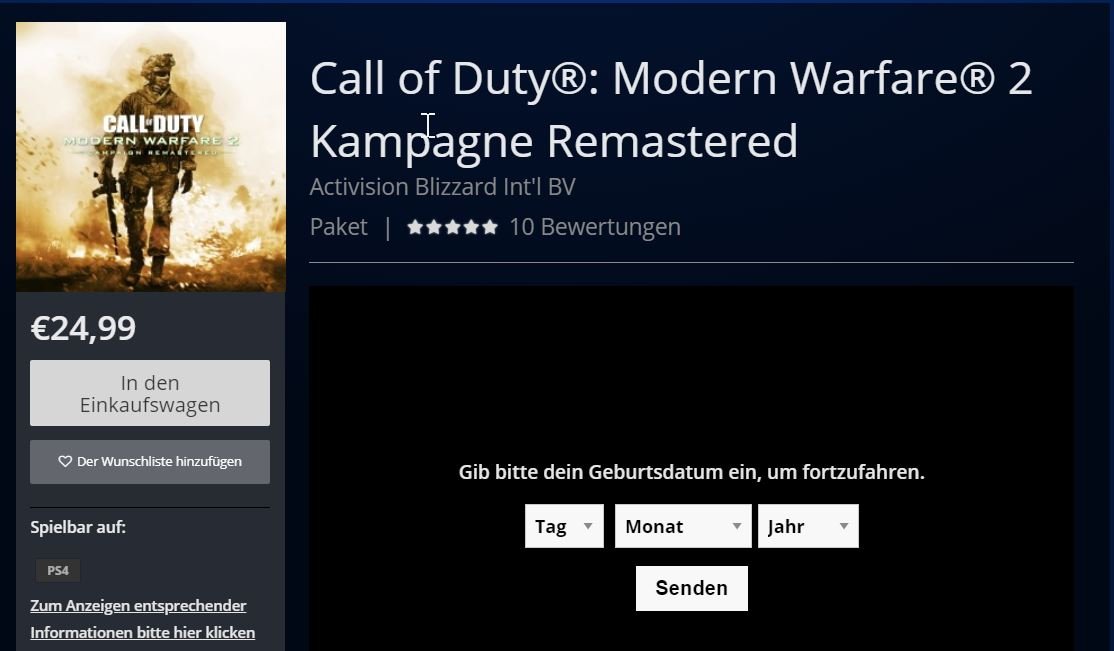 The product page in the PlayStation Store that revealed this is now offline again, but already gave the date 31.03. known and also contained further information and image and video material. It is actually just a remaster of the campaign, which you should get for 24.99 euros. You can see a trailer for the new edition here:
BREAKING: Call of Duty Modern Warfare 2 Campaign Remastered Trailer has been leaked.

RT if you're hyped. pic.twitter.com/5FipfcNt1N

– MW2 Remastered (@ MW2Remastered4K) March 30, 2020
What do you think? Are you happy or did you hope that there will at least be a multiplayer mode? Let us know in the comments!
did you like this article? Write it to us in the
    Comments
    or share the article. We look forward to your opinion
    – and of course you are welcome to follow us on Facebook or Twitter.