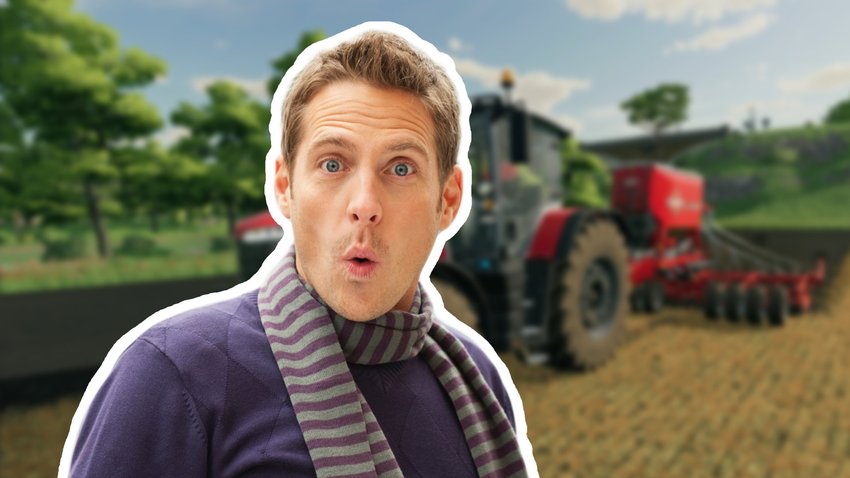 ---
A new PC game is just really going through the roof on Amazon and Steam – even though the coveted simulator has not even appeared yet.
Farming Simulator 2022: The latest part goes steeply on Amazon & Steam
When looking at the current Amazon bestseller list for PC games, gamers should be amazed. Because at the top of the charts you won't find Cyberpunk 2077, Battlefield 2042 or FIFA 21 – Instead, the Farming Simulator 2022 secured first, second and fourth place.
Both the Collector's Edition, the Day-One-Edition and the standard version are represented in the current charts – especially the edition for collectors is currently particularly in demand. Many players might think that this is a mistake or an error on the part of Amazon, but far from it!
In fact, the farming simulator secures a place among Amazon's bestsellers almost every year in Germany. The series is very popular in this country, and the new part is no exception. although Farming Simulator 22 will not appear until November 22, 2021. However, numerous players are already completely enthusiastic and have pre-ordered the game – this is the only way to explain its position in the charts.
The first trailer for the Farming Simulator 2022 definitely makes you want more:
And the latest offshoot of the series is not only going uphill on Amazon. Also in the Steam-Topsellern the game can now be found and occupies eighth place there. For developers and publishers Giants Software, the game should turn out to be a complete success again.
But the newest part has to follow in big footsteps. Farming Simulator 19 can be found on Amazon currently have a rating of 4.7 out of 5 possible stars, 93 percent of the reviews on Steam are positive. The expectations of the successor are therefore likely to be correspondingly high. It remains to be seen whether the Farming Simulator 2022 can do justice to these.